December 17, 2009
Dear Friend,
I vacationed in Paris, France for a week, this year. I stayed at Hotel Europe Saint Severin at 38-40 Rue Saint Severin, which I can recommend. The Hotel Europe Saint Severin is right in the center of Paris and the staff were always extremely helpful and gracious to me, while I was there. I learned that the French treat their visitors with respect. I did not have to fill out any entry forms whatsoever, and the French border guard simply stamped my passport without asking me any questions at all. Fodor's Paris' 25 Best was an invaluable help to my planning and navigating around Paris, in spite of my occasional mishaps. It includes a map. I also had a Paris ComboPass Premium delivered to my hotel before I arrived in Paris and signed up for some French Countryside tours before arriving in France.
Off the RER train, around noon on Sunday, Oct. 4, I surfaced in the center of Paris at the Saint-Michel - Notre-Dame subway entrance near La Seine and Île de la Cité. I didn't recognize anything and was without a compass and familiar landmarks to guide me. I must have looked like a lost tourist as I spent much time crossing back and forth the same streets just so I could get up close enough to read street signs and try to match up what I was seeing with my map. The river Seine and Notre Dame helped orient me. I located the small street Rue Saint Severin, then for the next hour kept wandering around back and forth on that street and neighboring streets just to try to find my hotel entrance. Finally, after what must have been pass 4, 5, or 6 past the same spot, I recognized the very unobtrusive Hotel Europe Saint Severin entrance right next door to a small restaurant. Lettering on a glass door is practically the only way to recognize this hotel from the outside. Nevertheless, I got in, checked in, and after my 12 hours experience aboard airlines, in airports, on the RER train, and wandering around lost, searching for my missing hotel, I crashed in my hotel bed for 5 hours of sleep.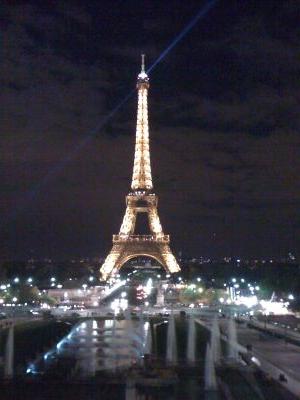 I woke up in the evening, went out, reentered the Paris subway system, and made my way to Trocadéro and the Tour Eiffel. The Trocadéro is an elevated park area, site of the Palais de Chaillot, on the opposite side of the Seine from the Tour Eiffel. The view from the Trocadéro is excellent, and there was a bit of a party-like atmosphere there as freelance souvenir salespeople mixed in with Trocadéro visitors. The Trocadéro souvenirs included small glowing Tour Eiffel bottle rockets which were fun to watch at night. I made my way from Trocadéro across the Pont d'Iena to the Tour Eiffel. Feeling adventurous, I got in line, and after two different elevator rides, managed to get to the top of the Tour Eiffel on my first night in France.
Monday, Oct. 5, I toured Fontainebleau and Barbizon with the help of my courteous guide from CONCIERGERIE.COM who picked me up at my hotel in her van along with some other tourists who joined me and her to visit the small town of Barbizon and tour the palace Fontainebleau .
Tuesday, Oct. 6, I visited 3 "châteaux" in the Loire river valley area of France on a Loire Valley Castles Tour. I had a new guide this day who took me and others on tours of Châteaux d'Amboise, Châteaux de Chenonceau, and Châteaux de Chambord. These Loire river valley castles are simply spectacular both on the outside and the inside, and I got lots of great pictures.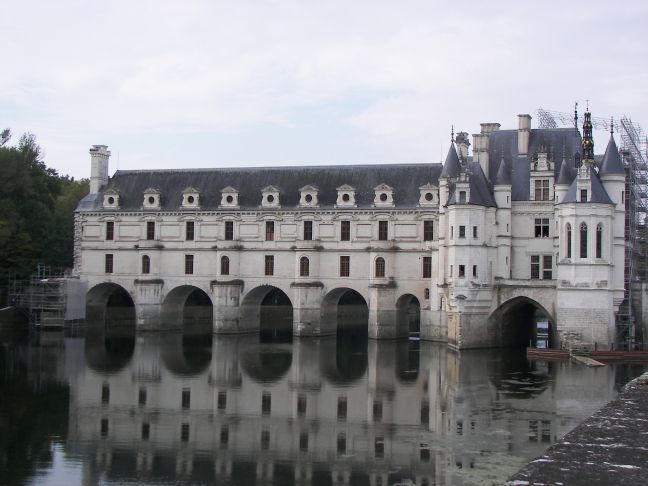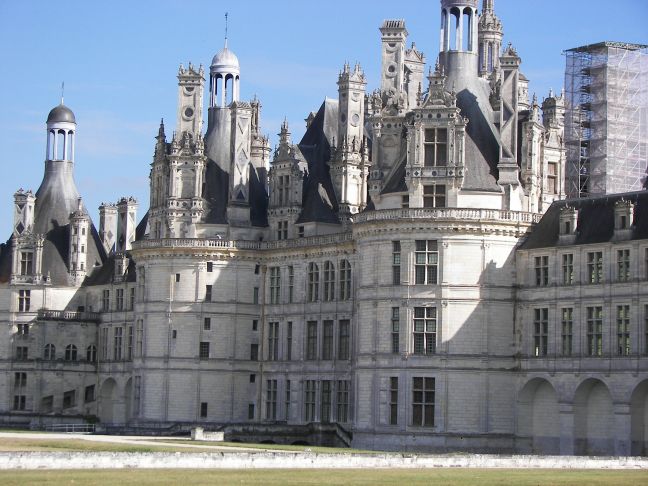 Wednesday and Thursday, Oct. 7-8, were my "stay days" in Paris. I visited many Paris sites including the Louvre, Musée des Arts Décoratifs, La Conciergerie, Jardin des Tuileries, Crypte Archéologique de Notre-Dame, Musée d'Orsay, Musée de Cluny, Panthéon, and Jardin du Luxembourg. I attended a play, "Un papillon qui bat des ailes à New York, peut-il provoquer un typhon à Pékin?" at the Lucernaire théâtre. I took a boat trip up and down the Seine and two different open top bus tours. I practiced a little of my knowledge of French at restaurants, breakfast, book stores, and buying stamps. I got chances to see the Arc de Triomphe, Champs-Elysees, Les Invalides, and Opéra Palais Garnier.
Friday, Oct. 9, I toured the Versailles.
Saturday, 10, I took a bus tour through the Normandy countryside to Mont Saint Michel on the Normandy coast. Mont Saint Michel is a spectacular sea mount on the Normandy coast, sporting an ancient monastery and small village.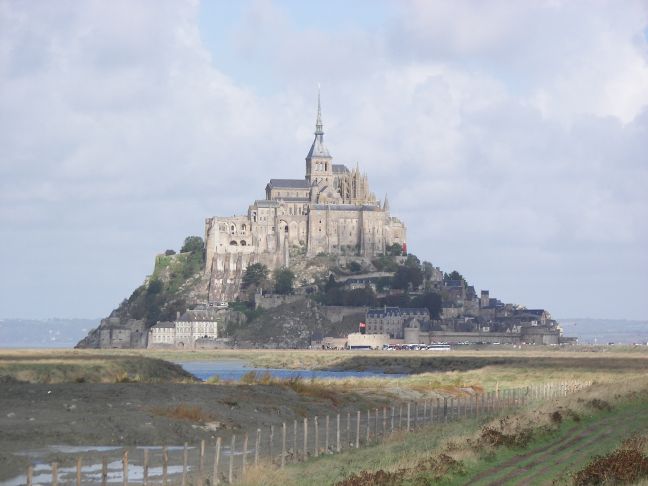 The next day, I had to say goodbye to my hotel, Paris, and France. It was time to go back home to the U.S.A. and Palo Alto, CA. One of the feelings I experienced on my France trip was the feeling of continuity of civilization going back 1000+ years which does not exist back in the U.S.A. If you don't understand this, visit the Panthéon or the Louvre in Paris, France, and then you will understand. It was a very good and enjoyable trip for me.
You can see all my other France photos by visiting FLICKR.COM. (Try the "Slideshow".)
Merry Christmas to all my friends and relatives.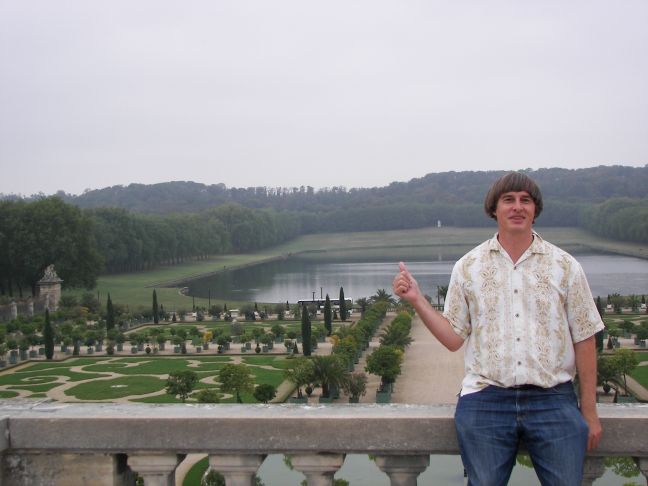 Kelly Roach