December 13, 2008
Dear Friend,
I travelled down to my brother Jerry's place over the 4th of July weekend. Jerry, sister-in-law Dianne, niece Allyson, and nephew Stephen all seem to be doing good. Jerry's dog Jakers has a new friend called Marley. We played some games of Sequence and had BBQ salmon on Friday and set off some fireworks displays. Saturday, there was a neighborhood party at the end of Jerry's cul de sac, involving pot luck food, wiffle ball tennis tournaments, and kids bouncing up and down in an inflatable building. I was paired with Stephen in one of the tournaments, who kindly claimed to be proud of me, though I think next time I should practice some serving before playing. Sunday, Allyson and I stopped down at the beach near the Huntington Beach pier.
July 20-23, I presented a poster at ISSAC 2008 in Hagenberg, Austria, at the Research Institute for Symbolic Computation (RISC). A poster presentation, which is what I did at ISSAC 2008, is a lower key affair than a paper presentation. What that involved, basically, is me standing by my poster, in Room C with about 14 other poster presentations by others, during two specially dedicated hours of poster presentation time, plus some of the 1/2 hour coffee breaks when nothing was scheduled, but people were wandering around. I also "cornered" a few people during the riverboat event to show off some results in a 30 page blue binder that I brought along with me. I put a small trip report here:
https://www.planetquantum.com/News/080724.htm
along with some of my photos. Everything worked out pretty well there.
I watched the Olympics on TV while it lasted. Best parts were the opening ceremony and Jason Leezak anchor leg come back from behind in the Men's 4 x 100 meter freestyle swim.
I spent a day at Crissy Field in San Francisco, which is on the northern beach, west of the Marina and the Exploratorium, between Golden Gate Bridge and Alcatraz. It seems that Crissy Field is the "dog beach" of San Francisco, similar to the dog beach in Orange County which I enjoyed with Jerry's family on a recent visit. Besides that there were plenty of dogs running around, pooping, and running into the ocean after balls and sticks, or sniffing down the back of my neck, it was a very nice clear day around noon, not too windy yet, with windsurfers, kite boards, sail boats, and container ships going by. I brought along a National Geographic magazine and a couple books to read. I had a double bacon burger with fries and strawberry shake at "Johnny Rockets, The Original Hamburger" restaraunt on Chestnut street, which has the atmosphere of a 60's or 70's hamburger restaraunt, however with all Mexican staff ...
Halloween, I dressed as a cop. Not a lot of imagination, I just plunked down $30 at Debbie Lynn's for the XL "Police" uniform, which included torso, pants, cap, badges, prominent "Police" label, and black belt. I wore sunglasses and a folded blue small umbrella which seemed to resemble a baton. It made a pretty good impression.
The Z------- company had its Thanksgiving lunch on Tuesday, which was kind of a conventional Thanksgiving meal with the turkey, stuffing, yams, pumpkin pie, etc. It rained Wednesday and I stayed home on Thursday when it was still chilly and overcast. I cooked Enchiladas de Margarita for lunch. These are soft flour taco shells surrounding a mix of chopped mild sausage, ground beef, diced Italian style tomatos, cilantro, green onions, garlic, oregano, topped with Mex cheese and enchilada sauce. I saw the movie Australia at the CineArts in Palo Alto Square. Friday, I did a bit of XMAS shopping at the Stanford Shopping Mall and downtown Palo Alto. I finished off the other half of my Enchiladas and saw two old Humphrey Bogart films, Maltese Falcon and To Have and Have Not, at the Stanford Theatre on University Ave. I spent Saturday wandering around downtown San Francisco, up Stockton, towards Van Ness, then back down Geary street.
Merry Christmas to all my friends and relatives.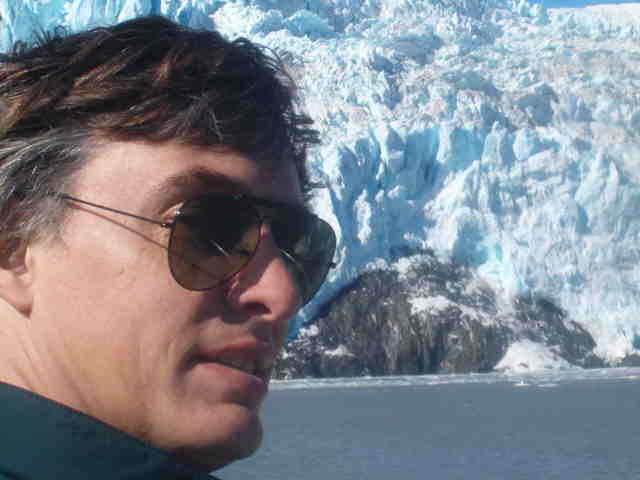 Kelly Roach